You are here
Residencia Universitaria GARVI (Santiago de Compostela)
Category:
Coed/Mixed Residence hall
Address
Rúa Santiago del Estero 3, 5º
15701 Santiago de Compostela, A Coruña
Description
Nuestra residencia cuenta con más de 10 años de experiencia, por dónde han pasado generaciones de estudiantes que han finalizado con éxito sus estudios y de los cuales nos sentimos muy orgullosos de forma parte de su trayectoria.​
Formamos y queremos seguir formando parte de la transformación de esta ciudad aportando nuestro grano de arena en fomentar el ambiente cultural y diverso que la Universidad ofrece. Uno de nuestros principales objetivos es que cada residente cumpla sus metas académicas, ofreciendo un ambiente próspero para el estudio compaginado con un buen servicio de comidas y limpieza. 
​
¡Que tu única preocupación sea acabar tus estudios!
Admission Period
La convocatoria de adminsión se abre en el mes de junio cada año.
Admission requirements
Tan sólo serán admitidas personas que estén realizando sus estudios universitarios/formativos en Santiago de Compostela durante un año académico (9 meses). 
Characteristics common to all rooms.
Pensión completa con todo incluido. Los servicios con los que cuenta son iguales al resto de habitaciones: cama individual o doble, ropero, mesa de estudio, estantería, calefacción, televisión propia y conexión Wi-Fi. Además de zonas comunes dónde estudiar o descansar.
Room types and prices
| Room Type | Description | Price/Month | Capacity |
| --- | --- | --- | --- |
| Habitación pequeña | Estas habitaciones se caracterizan por tener camas individuales y el espacio ser más pequeño en comparación con las habitaciones que tenemos más grandes. | 460 € | 1 Persona |
| Habitación mediana | Nuestras habitaciones medianas son más amplias y con camas más grandes que las habitaciones pequeñas. Algunas están orientadas al exterior de la residencia. | 490 € | 1 Persona |
| Habitación grande | Estas habitaciones se caracterizan por tener camas grandes y disfrutar de un mayor espacio. Todas están orientadas al exterior con grandes ventanas, por lo que son luminosas. | 540 € | 1 Persona |
| Habitación grande con baño | Las habitaciones grandes con baño tienen las mismas características, que otras grandes, grandes camas y un mayor espacio de habitación, pero disponen de baño privado dentro de la habitación. | 690 € | 1 Persona |
Facilities
Dining hall
, Self-service laundry machines
, Meeting room
Services
Internet in student rooms (WiFi and/or ethernet)
, Room-cleaning service (daily)
, Towel and bed linens/sheets service
, WiFi in common areas
Meal plans
Breakfast, lunch and dinner
Public Transport
La ciudad cuenta con una red de líneas de autobuses que te permiten mover de una punta a otra sin mojarte. ¡Importante! Aprovéchate las prestaciones que tienes por ser estudiante.
Reviews of: Residencia Universitaria GARVI
More residences in Santiago de Compostela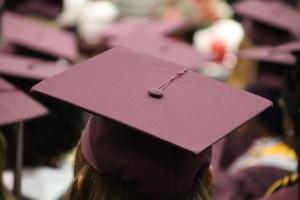 1 Photo
Residencia (All-female)
Starting at
490 €
person/month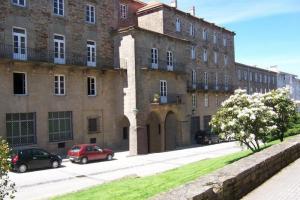 4 Photos
Colegio mayor (All-male)
Starting at
550 €
person/month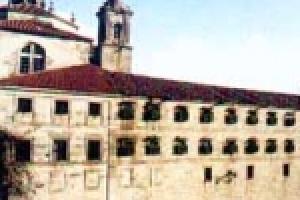 4 Photos
Residencia (All-female)
Starting at
490 €
person/month