You are here
Colegio Mayor Arosa (Santiago de Compostela)
Category:
All-female "Colegio mayor" style residence hall
Address
15702 Santiago de Compostela, A Coruña
Description
¡Instalaciones completamente renovadas! El Colegio Mayor Arosa es un colegio mayor femenino que pertenece a la Universidad de Santiago de Compostela. Está ubicado en pleno centro de la ciudad, a 7 minutos andando del Campus Sur y a 15 minutos del Campus norte. Ofrece un servicio de alojamiento de calidad, con instalaciones bien acondicionadas y las prestaciones necesarias, de manera que resulta un excelente lugar de residencia tanto para estudiantes. Ambiente de estudio, clima familiar y divertido.
Admission requirements
Es necesario concertar una entrevista previa.
Characteristics common to all rooms.
Colegio Mayor Universitario que pertenece a la Universidad de Santiago de Compostela. Pensión completa, limpieza y lavado/planchado de ropa, WIFI, bibliotecas, actividades culturales con ECTS, instalaciones deportivas.
Room types and prices
| Room Type | Description | Price/Month | Capacity |
| --- | --- | --- | --- |
| Individual | Todas las habitaciones son con baño privado completas. Tienen armario amplio, escritorio grande, cama con cajonera de gran capacidad y estantería. El baño completamente equipado y moderno. | 930 € | 1 Persona |
Facilities
Handicapped accessible
, Air conditioning
, Library
, Chapel
, Kitchen
, Dining hall
, Gym
, Self-service laundry machines
, Swimming pool
, Sports fields/courts
, Arquitecture/Drawing room
, Movie hall
, Conference room
, Study lounge
, Game room
, Computer room
, Meeting room
, TV Room
, Auditorium
Services
Internet in student rooms (WiFi and/or ethernet)
, Room-cleaning service (daily)
, Daily press
, 24 hour receptionist
, 24 hour security guard
, Laundry service
, Towel and bed linens/sheets service
, WiFi in common areas
Activities
Puedes visitar nuestra web para ver el programa de actividades culturales, viajes, etc www.cmarosa.org 
Meal plans
Breakfast, lunch and dinner
Public Transport
A 2 minutos de la estación de tren y con parada de bus urbano. El autobus que transporta al aeropuerto está a 200 metros del colegio mayor.
Reviews of: Colegio Mayor Arosa
More residences in Santiago de Compostela
3 Photos
Residencia (All-female)
Starting at
535 €
person/month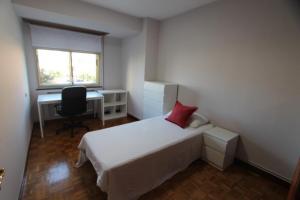 2 Photos
Residencia (Coed/Mixed)
Starting at
595 €
person/month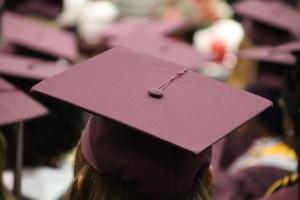 1 Photo
Residencia (All-female)
Starting at
490 €
person/month